Step by Step Pattern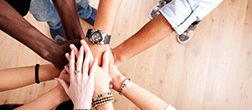 Think of it like making a cake. It's much easier to follow a recipe step by step and have a great result than it is to guess what ingredient to use next and how much of it you need. Writing an essay is the same way.
Most of them are structured in the same way and most essays can follow the same pattern to go from idea to a piece of high quality written work.
The key to writing...
...outstanding essays is to stay organized and follow a pattern. If you began every essay as if it were your first, you would never progress. Each essay would take considerable effort and time, and you wouldn't feel like you were getting any better at essay writing. However, if you strive to perfect a process and learn something new from each essay you write, soon you will feel like a pro and essay writing will become like second nature to you. In case you do not have practice and can not write a decent essay, professionals can write an essay for you. This option is also acceptable for those, whose essay deadlines are burning, or who is too exhausted to write an essay.
You write more efficiently...
... when you're organized, and that translates into speed.Use a schedule or planner so you always know when assignments (including essays) are due. The calendar inside your planner would also be useful for writing down goals for when you want each phase of the essay writing to be finished.
Always write your essays in a quiet and comfortable spot. Natural sunlight is best but if it's unavailable then make sure the lighting is sufficient.Never procrastinate getting started. Once you get the writing momentum going, it's easier to maintain until you're finished.
Choose your topic and do your research.
Use little note cards or index cards to write down important pieces of information you find during the research phase.
Remember to reference each notecard with the original source so when you're ready to write, you can easily go to the original source and find the quotation or excerpt you've used.
Use the note cards to form an outline.
The way you do this is to lay them all out on a table or floor where you have room to see them all. Decide which notes comprise the main points of your essay. Take those to the side and order them in a line from most important to least. There should be 3-5 main points.These are now the main categories in your essay.
Each main idea for your essay is going to have its own paragraph.
In that paragraph, you will use the information on the other notecards to validate the main point. Let your first draft flow freely using the outline for a template. Your essay should have an introduction, body and conclusion. Remember to proofread and revise. Need help with essay or term paper? Visit My paper writer - expert paper writing service.